Car accidents in Texas are a major source of injury, death, and stress. According to the Texas Department of Transportation (TxDOT.com), there were 3,896 fatalities in 2020, an increase of 7.53% from the deaths recorded in 2019.  Additionally, there were numerous car accidents with 14,660 people sustaining serious injuries.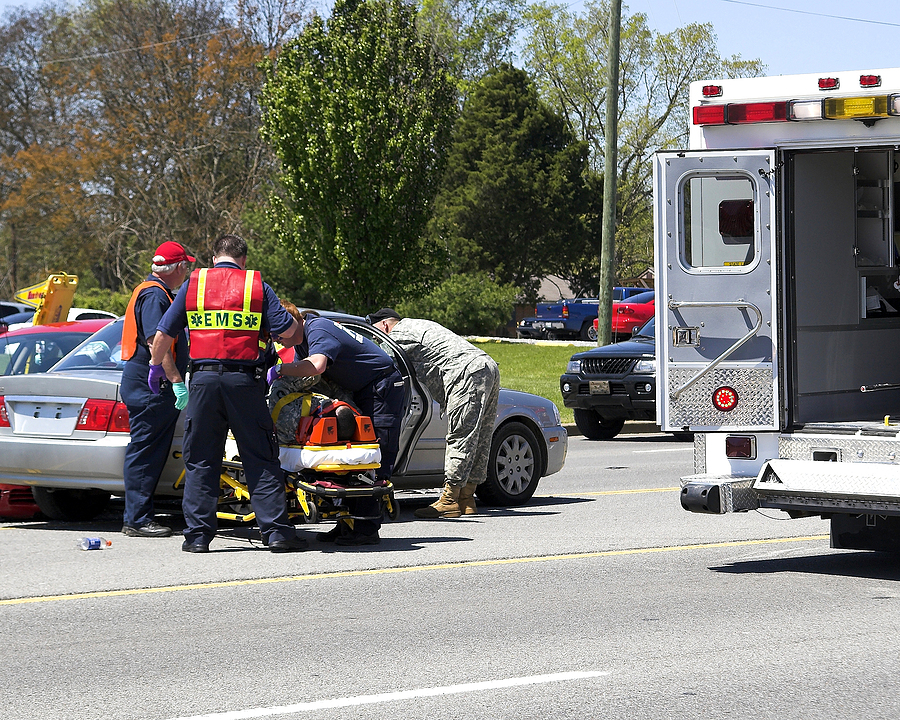 Finally based on reportable crashes in 2020, one person was killed every 2 hours 15 minutes, one person was injured every 2 minutes 34 seconds and one reportable crash occurred every 1 minute 7 seconds. Unfortunately, being involved in a car accident in Texas is way too common.
Common Causes of Car Accidents
Various factors can contribute to accidents including weather conditions, poor road maintenance, and mechanical failure. But some causes rest with drivers such as:
distracted driving
speeding
reckless driving
road rage driving
If you encounter a driver exhibiting any of these behaviors, your chances of getting into a car accident go up exponentially.
Steps to Take After a Car Accident
If you are involved in a car accident in Texas, it is likely you will be experiencing a number of emotions including confusion, fear, shock, and anxiety. You may be in pain and unsure how badly you may be injured. If you are not at fault, you must do your best to take certain steps to protect your rights and ensure you are able to receive the coverage you need.
These steps include:
Stopping your vehicle and staying at the scene of the accident
Seeking medical attention
Calling the police and filing a report
Gathering information from the other driver, including their name, contact information, and insurance information
Taking photos of the accident scene, including any damage to your vehicle and the other driver's vehicle
Contacting your insurance company to report the accident.
Seeking legal assistance: If you are involved in a car accident that was not your fault and you sustain injuries and damages, you may be entitled to compensation.
A personal injury lawyer can help you understand your rights and options and assist you in seeking compensation for medical bills, lost wages, and other damages. Let an experienced attorney handle the negotiations with the insurance company as unfortunately, the insurance company's goal is all too often to have you settle the smallest amount possible.
It is also worth knowing Texas is an "at-fault" state when it comes to car insurance. This means that the driver determined to be at fault is responsible for covering the damages to your vehicle as well as any injuries that resulted from their negligence. Drivers are required to have a minimum of $30,000 in bodily injury liability coverage per person and $60,000 per accident, as well as at least $25,000 in property liability coverage.
Damages
If you can prove negligence on behalf of the at-fault party, you are possibly entitled to
Medical expenses: Any medical expenses that you incurred due to the injury.
Lost Wages: Any wages you may have lost due to not being able to perform your job duties.
Pain and suffering: Compensation for emotional trauma due to the accident.
Wrongful Death: If the automobile accident resulted in the death of a family member you may be entitled to compensation.
The reason you want to seek legal advice is to make sure you get fairly treated by the insurance company. You may have more medical issues than you think such as a back injury or neck injury that may need long-term physical therapy. You may lose wages while you are unable to work. Only an experienced personal injury attorney like those at Paxton Law Firm can really know how to gather the proof, make an investigation, and fight for you.
The Houston-based Paxton Law Firm has extensive experience with car accidents in Texas. We are very familiar with insurance companies and the tactics they may employ to avoid properly compensating you for your injuries, medical expenses, and vehicle damages. We believe putting hope back in people's futures is worth our attention. Contact us for a free consultation either online or by calling 281-978-2244.