Slip and falls at local stores are one of the leading causes of accidental injuries in Houston. Victims can suffer serious injuries, such as head trauma, spinal damage, knee injuries, and fractures. If you or a loved one were injured in a slip and fall accident at a local Houston store, you should reach out to the experienced attorneys at the Paxton Law Firm. They will ensure that you get the compensation that you deserve.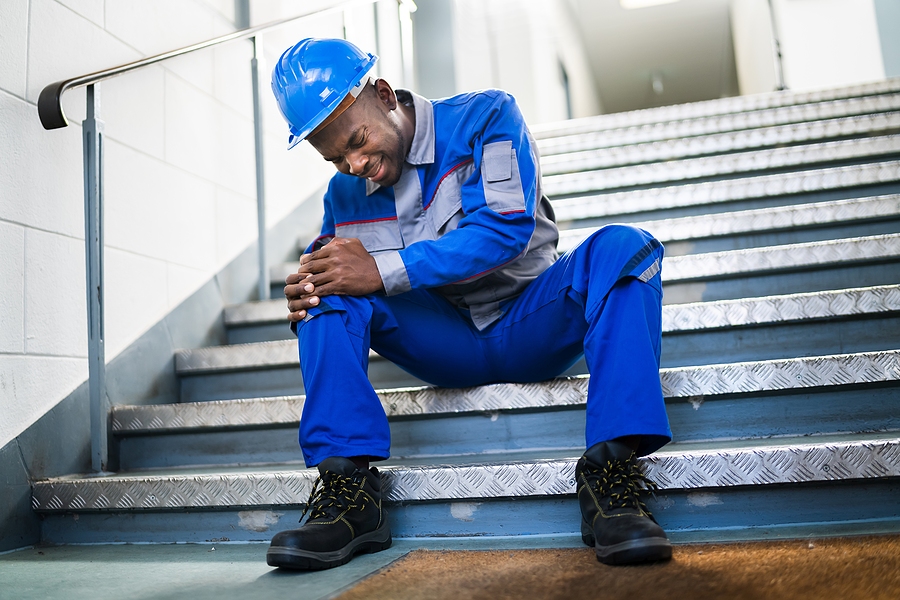 What are Common Causes of Slip and Falls at Houston Stores?
There are various causes of slip and fall accidents, but the most common causes of slip and fall injuries at Houston stores include:
• Wet floors,
• Damaged surfaces,
• Objects on the floors,
• Poor lighting, and
• Weather conditions.
What Are the Houston Slip and Fall Laws?
Under Texas premise liability laws, Houston shop owners must keep their property safe when it is open to the public. If they fail to do so, they can be held liable for injuries caused by the unsafe conditions at their property.
However, not every fall caused by an unsafe condition will result in a successful slip and fall claim. Houston shop owners are only liable for injuries occurring on their property resulting from unsafe conditions if:
• The shop owner or employee caused a dangerous condition;
• The shop owner or employee knew about the dangerous condition and did nothing about it; or
• The shop owner or employee should have known about a reasonably discoverable dangerous condition and removed or repaired it.
There is an exception to the above rule called the "open and obvious" doctrine. If the dangerous condition is open and obvious, the owner may not have a responsibility to warn or repair.
How Long Do You Have to File a Slip and Fall Case in Houston?
In general, you must file a slip and fall claim within two years from the date of your injury. In rare situations, you may be able to file a lawsuit after the two-year deadline. Once the statute of limitations has passed, you will be barred forever from filing a claim. To ensure that you get the compensation you deserve, you should reach out to a local slip and fall attorney as soon as possible.
What Damages are Available in Houston Slip and Fall Cases?
The compensation you are entitled to in your Houston slip and fall case will depend on the severity of your injuries and the unique facts of your case. Examples of damages that are available include:
• Past and future medical expenses,
• Lost wages,
• Pain and suffering,
• Disfigurement,
• Physical limitation, and
• Lost earning capacity
Houston follows a modified comparative fault rule. This means that the shop owner can argue that the claimant was in part to blame. If the plaintiff is found to be 50% or less at fault, the compensatory damages will be reduced in proportion to their assigned percentage of liability. If the plaintiff is 51% or more at fault, they will not be entitled to any damages.
What Will a Houston Slip and Fall Attorney Do for Me?
Proving a slip and fall claim in Houston is not always easy. Working with an experienced lawyer will give you the best chance at recovering compensation for your injuries. A qualified slip and fall attorney will help you in the following ways.
Inform You of Your Rights. An attorney will evaluate your case and help you determine whether you have a valid claim. They can answer your questions and explain your opinions under the law.
Investigate Your Case. An attorney will investigate your claim and gather evidence related to the accident, such as security footage, witness statements, medical records, photos, and videos.
Handle Negotiations. Your attorney will handle negotiations with the other parties, including the insurance company.
Represent You in Court. If negotiations fail and your case cannot be settled, your attorney will represent you aggressively in court.
Your Houston Slip and Fall Attorney
If you have been injured in a slip and fall accident, call the Paxton Law Firm. We have represented injured persons involved in these types of accidents for nearly twenty years.
Let us review your case and advise you of your rights. The Paxton Law Firm believes in taking the stress of dealing with your legal battles and turning a negative situation into the best possible outcome lady justice allows. We offer free consultations, and you do not pay any legal fees until we recover for you.