Getting into an accident is already stressful enough; now couple that with being in an Uber or Lyft accident. The rapid increase in Rideshare apps over the past few years has complicated the laws around car accidents. So, what happens when your Uber/Lyft driver causes a car accident? In this article, we will review, who is responsible for your injuries, what damages can be received, insurance regulations, Texas state regulations, and what exactly you need to do if you were injured by your Uber/Lyft driver in an accident.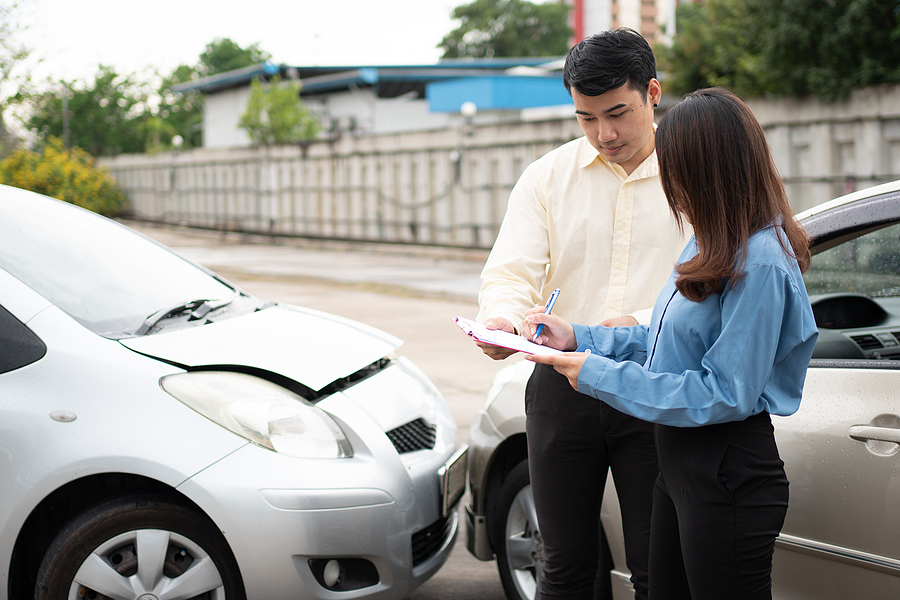 Who is Responsible for Your Injuries?
When you are riding in an Uber/Lyft you are owed a duty of care by the driver to keep you safe, but accidents happen. Now, you have been injured and you don't know who is responsible. If you were in an Uber/Lyft and your driver caused an accident, the rideshare company is responsible for paying your damages. Rideshare companies have designed a way to protect themselves through third-party liability insurance. This means that anytime a passenger is injured due to their driver's negligence, Uber/Lyft's liability policy will pay for your damages. But what exactly is covered under this liability policy?
Damages
The main damages that Rideshare apps' third-party liability policy covers are:
Medical Expenses: Any expenses associated with mending your injury. This can include hospital stays, emergency room, intensive care, surgery, medications, physical therapy, etc.
Lost Wages: Any wages you lost during your time out due to your injury.
Pain and Suffering: Some injuries cause physical and emotional damages. You may receive damages for these noneconomic occurrences.
Non-Injury Damages: Such as if your phone was damaged in the crash.
Rideshare Insurance
Under Uber and Lyft's insurance policies the coverage depends on the driver's status when the wreck occurred.
If a driver's status is "Offline" this means that the driver is considered off-duty. If a driver was "Offline" at the time of the crash, then you cannot sue Uber/Lyft or use their third-party liability policy coverage. You can pursue legal action against the driver themselves.
If a driver's status is "on the app" this means they are on the app, but they have not received or not accepted a ride request yet. Both Uber and Lyft ensure the rider with damages up to $50,000 per person injured in a wreck ($100,000 per accident) and $25,000 in property damage per accident.
If a driver has accepted a ride (but the rider is not in the car) or the rider is being transported, the rider is now insured with damages up to $1 million.
What To Do If You Are In An Accident Caused By Your Rideshare Driver?
In the case that you are in a car when your driver causes an accident, it is imperative that you:
Call 911. This establishes proof the accident occurred and creates a police report of the event.
Take photos of the accident and your injuries.
Speak with witnesses and get their contact information.
Write down the Uber or Lyft driver's information.
Take screenshots of your ride receipt and ride reservation.
Collect all documentation of your injury and medical expenses.
Rideshare Laws in Texas
The state of Texas requires Rideshare companies to maintain a 50/100/25 third-party liability coverage for drivers on the app. It also requires them to have $1 million third-party liability coverage for riders in an Uber/Lyft. Thankfully, most rideshare companies (including Uber/Lyft) already require this minimum as a company policy. This makes it very easy for riders to receive damages from Uber/Lyft's insurance.
When to Contact an Attorney
Uber/Lyft accidents can be complicated and it is best that you have an attorney by your side at all times who can ensure you are treated fairly. In many cases, Uber/Lyft's third-party liability insurance policy will cover the damages you are needing to receive. However, if the driver was "offline" at the time of the accident, if the insurance company won't pay for your injuries, or if another driver caused the accident, you will probably want to get an attorney involved. These situations can drastically change the complexity of a case, and make the likelihood of receiving damages much lower.
Thankfully, the lawyers at Paxton Law are always ready to help. If you believe you may be entitled to compensation due to your Uber/Lyft driver's negligence contact the Paxton Law Firm today for a free consultation.