After any type of accident where someone is injured, insurance companies mobilize to avoid paying a claim any way they can. Even when it's obvious that the company is responsible, they employ a range of stalling tactics to prolong a plaintiff's agony and waiting.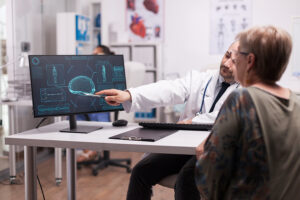 Car accidents, slip and falls, workers' compensation and other personal injuries usually include injuries to one or more parties. One of the most popular tactics is to request and require an injured party to submit to an Independent Medical Examination or IME.
The IME
When an insurer requests an IME they are asking for a "second opinion." That is an independent doctor who is not your regular doctor nor part of your treatment. Insurers request IMEs in the hope of successfully challenging a plaintiff's claim of injury. In Texas, IMEs are governed by Section 204.1 of Texas' Rules of Civil Procedure.
After an accident, your own doctor or other healthcare provider makes recommendations for treatment. This can include diagnostics, such as X-Rays or MRIs, prescriptions for pain or infection, as well as surgery or other healing therapies.
But the IME doctor does something else. He or she conducts a physical examination and reports findings to an insurance company. Because they are paid by the insurance company, there is a strong chance the IME won't agree with your own doctor's assessment.
Discuss the IME with your accident attorney before you attend.
IME Doctors
The doctor's report and findings will include:
Whether your injuries are directly attributable to the accident
Whether the injuries are permanent
Whether a patient has reached "maximum recovery from treatment"
The final report will likely have additional findings that the insurance company won't disclose.
Most of these doctors are semi-retired and receive a fair amount of income from insurance companies that refer clients to them for an IME. So, these doctors are more likely to favor the insurance company in their findings, so the insurers continue referring clients and bringing them income.
What NOT To Say
Remember that the doctor you see is not your doctor and should not be treated as such. The doctor-patient confidentiality that you have with your own doctor doesn't exist with an IME doctor. He or she will render an opinion to the insurance company that wants to deny your claim and avoid giving you any compensation or assistance.
While in an IME you should avoid:
Discussing your accident, compensation, retirement, insurer, or legal case from the accident
Requesting a diagnosis or a prescription
Exaggerating the severity of your injuries
Volunteering information that wasn't requested
Giving long answers to questions to avoid "over-sharing" or TMI (too much information)
Making "small talk" with the IME doctor, to avoid paying more than you should
Discussing irrelevant personal information, such as your job or living situation
Answer their questions but don't offer more information than needed.
This doctor is only conducting the independent medical examination and seeing you give an opinion to the other party's insurance company. Any treatment will come from your own healthcare provider.
Also, remember that you will be watched from the moment you arrive at the doctor's place of business. It's best to take someone with you to the exam. Chances are, the doctor will be watching from the moment you pull into the parking lot since most places now have video surveillance.
Therefore, if you walk normally into the building but begin limping or other signs of impairment once you walk into their office, someone will notice. When you leave the office, exit the same way you entered.
Once you've completed the Independent Medical Examination, speak with your accident attorney to learn what to do going forward.
Paxton Law—Fighting Back Against Insurance Companies' Tactics
An insurance company is in business to make money, not to pay claims. Most have proven themselves to be anything but honest with people trying to make a claim. You don't have to accept delay tactics like IMEs and others.
Do you need help with insurance companies that are stalling when you know you're probably entitled to compensation?  Contact Paxton Law Firm today by calling (281) 978-2244 or filling out our online contact form. During your free consultation, you can learn more about your legal options.