We recommend seeking medical attention right after an accident for several reasons. One is that although you may not feel pain from an injury at the time of the accident, it will likely show up later. Prioritize seeing a doctor or ER right after the accident, even if you think your injuries are minor. The ER or doctor visit also documents your injuries for your eventual insurance claim.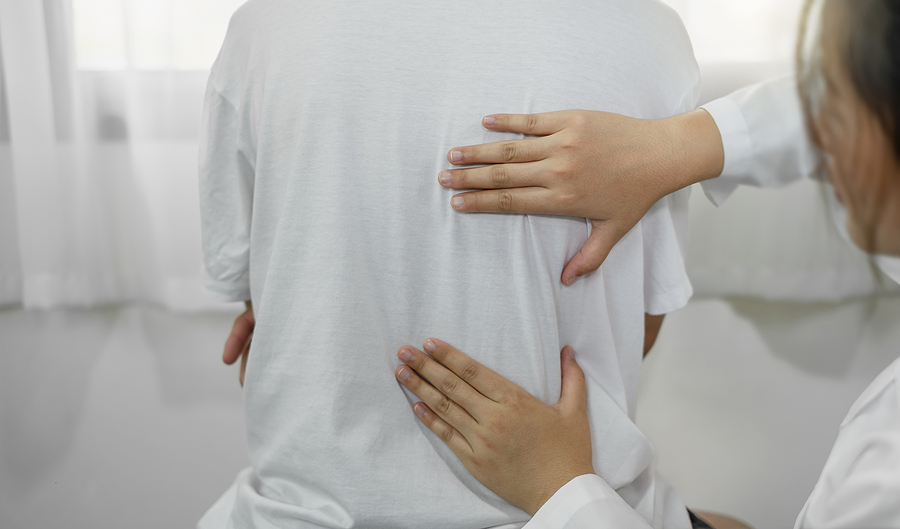 What about after your discharge from the hospital, or the urgent care center sends you home? If you have a painful back injury, you'll need more than a week's worth of painkillers to get back to normal daily activities. Rehabilitation may be needed to help heal your back after an accident.
What Is Rehabilitation?
Rehabilitation involves assisting patients in attaining their utmost level of functionality, self-sufficiency, and overall well-being attainable. While rehabilitation may not reverse or eliminate the effects of diseases or injuries, its aim is to assist individuals in regaining optimal health, function, and quality of life.
Physical medicine and rehabilitation (PM&R) is also known as "physiatry" or "rehabilitation medicine." It's the science of improving and reinstating the functional capacity and overall quality of life for individuals dealing with physical limitations or disabilities that impact the brain, spinal cord, nerves, bones, joints, ligaments, muscles, and tendons. A physiatrist is a physician who has completed training in the field.
While other areas of medicine focus on treatments and cures, rehabilitation focuses on the improvement of a patient's quality of life and optimizing a patient's independence in daily activities. Rehabilitation's emphasis is on non-surgical treatments for pain reduction and other improvements by treating the whole person, not just one area. Medications may be involved but are only one of many types of treatment.
Rehabilitation For A Back Injury
Recovery will depend on the extent of the injury, and how quickly you begin treatment. The back absorbs much of the force from the crash, causing twisting and other actions, even with a seatbelt.
Most rehabilitative providers incorporate different methods tailored to help your back injury using the least invasive methods at their disposal, including:
Chiropractic care, including back adjustments and stretching exercises
Physiotherapy, including exercise therapy, massage therapy, and ultrasound therapy
Rehabilitative care, from healing to strengthening through maximum medical improvement.
This type of care can also be included in your claim for compensatory damages.
Contact a Texas Car Accident Lawyer Today
Back injuries after an accident on Houston's roads can be painful, disruptive, and expensive. You shouldn't have to handle everything yourself and risk financial ruin. Get help from someone who understands Houston car accidents and how they're handled.
If you or a loved one has been injured in a car accident, you could be entitled to compensation. Contact Paxton Law Firm today by calling (281) 978-2244 or filling out our online contact form. During your free consultation, you can learn more about your legal options.