If you've spoken to a personal injury lawyer about a case, you'll hear the terms "damages," "compensation," and "punitive" when referring to settlements. They all refer to money, but they have different meanings. "Damages" is the legal term for the money you can receive as part of a settlement.
The two primary types of damages in a personal injury case are compensatory and punitive. We'll explain the different types of compensation here.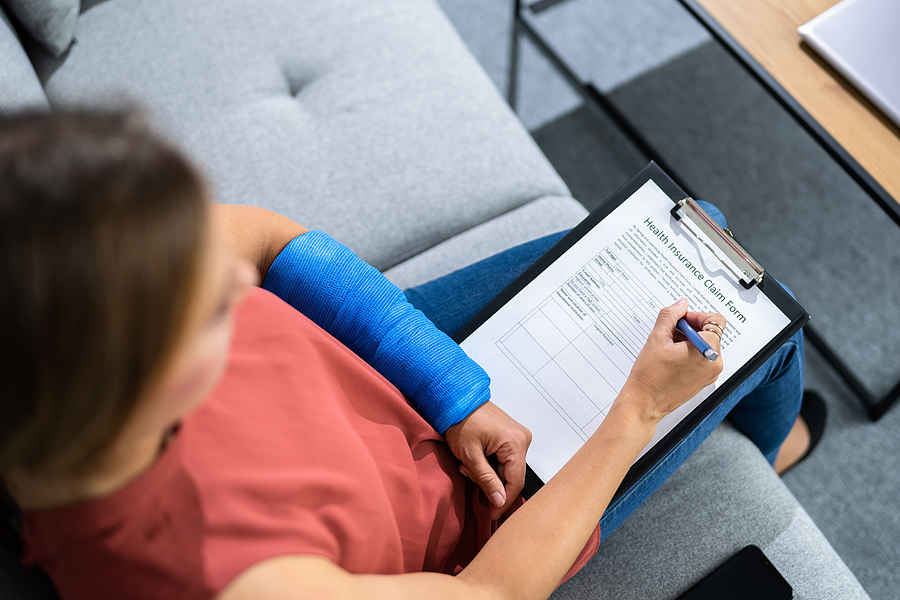 Damages
This is the legal term for the money you receive to reimburse you for accident-related financial losses.

• Compensatory damages are just that—to compensate you for the losses you suffered from the accident.
• Punitive damages are awarded to punish the defendant whose negligence was responsible for your losses. These are generally awarded in cases like drunk driving accidents, where a person who drove while drunk should have known better. It's also intended as a deterrent to others who might do the same thing.
However, punitive damages are not awarded as often as compensatory damages.
Court-awarded damages are intended to rehabilitate a plaintiff as close as possible to the place they were prior to the accident. The conduct of the defendant may bring about additional damages. Together, the two types will comprise the settlement you ultimately receive from your case.
Compensation For Losses
These are also called "economic damages" or "special damages." The intent is to compensate a defendant who paid for expenses out-of-pocket and was financially harmed by the accident. There isn't a cap on what kind of compensatory damages a plaintiff can receive, but the plaintiff must be able to prove the number of their losses.
This money is awarded to cover:
• Medical expenses, past, and future:
o Doctor visits
o Hospital stays
o Ambulance and other medical transportation costs
o Medical treatments (i.e., surgery)
o Diagnostics (X-Rays, etc.)
o Physical therapy and rehabilitation
o Prescriptions
o Medical assistive equipment (i.e., crutches, wheelchair, etc.)
o In-home nursing care
o The increased costs of living due to the accident
• Property damage:
o Automotive repair or replacement
o Damages to your home, if applicable
o Other property damage, such as a bike, boat, or personal property like jewelry, glasses, or a smartphone
o Loss of an irreplaceable item that may have been damaged or destroyed in the accident
• Lost wages and benefits, which you were prevented from earning because of the accident and recuperation
• Lost future wages and benefits/lost earning capacity, which the accident prevents you from earning in the future
• Expenses associated with a previously planned excursion, such as airfare, hotel charges, or fees for a cruise.
It's vital that you keep absolutely every receipt you have for anything accident related so you can be compensated for them.
Wrongful Death Damages
These are damages awarded to the survivor of an accident victim. The wrongful death claim is one that is a personal injury claim on behalf of the deceased. Because a deceased person may have been someone with a wife, children, or other dependents, such as a parent, a wrongful death claim seeks to reimburse the survivor for their losses, including:
• Costs of the deceased's medical treatment and final medical expenses
• Funeral and burial costs
• Loss of financial contribution, to help offset the lost wages, especially to a spouse or children who were not wage earners
• Loss of consortium, generally awarded to the surviving spouse for the loss of their spouse and the emotional distress of the deceased's passing
• Emotional distress, awarded to family members after the death of a loved one
The first two are compensatory damages and will require the same proof. The remaining damages are non-economic and may be awarded by the court.
Non-Economic Damages
This name is a misnomer because they are, in fact, financial damages, but aren't for reimbursement. Non-economic damages are awarded to punish the responsible party for their negligence. They are not intended to compensate a plaintiff for their losses but to go over and above the compensatory amount.
These damages include:
• Pain and suffering, related to long-term physical pain or emotional distress after the accident
• Lower quality of life, especially for someone with a traumatic brain injury or other catastrophic injuries
• Loss of enjoyment
• Physical disfigurement and impairment
These are just some of the many non-economic damages a jury can award to an injured plaintiff after an accident. To find out more about what your case might be worth, speak with a Houston personal injury attorney and learn more about your legal options.
Houston Personal Injury Attorney
Contact Paxton Law Firm today at 281-978-2244, and we'll review your case and advise you of your rights. The Paxton Law Firm believes in taking the stress of dealing with your legal battles and turning a negative situation into the best possible outcome. We offer free consultations, and you do not pay any legal fees until we recover for you.